Give A New Life To Worn And Dull Stone Floors.
We provide stone care, cleaning, polishing, restoration, and sealing in Noosa and surrounding areas.
Get expert cleaning, polishing, repair, and restoration for all stone surfaces.
Over time, stone floors become dull, chipped, scratched, stained or damage. This is especially common with Travertine floors which have been laid over 10 years ago. Back in those days, most stone floors were not sealed or treated properly. Information about stone cleaning methods and maintenance was scarce. Under that "old skin" there is a brand new stone, and Nu Stone Floor Care is bringing it back to the surface.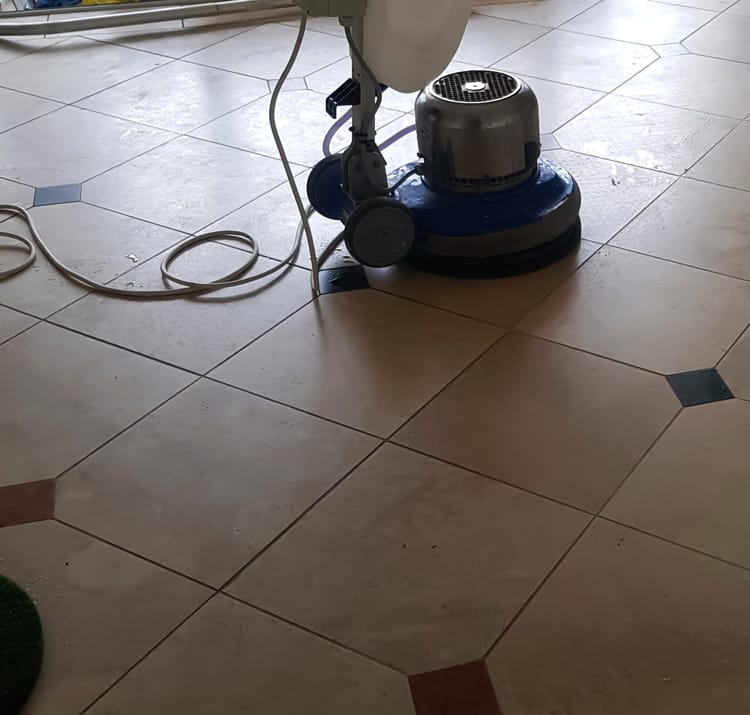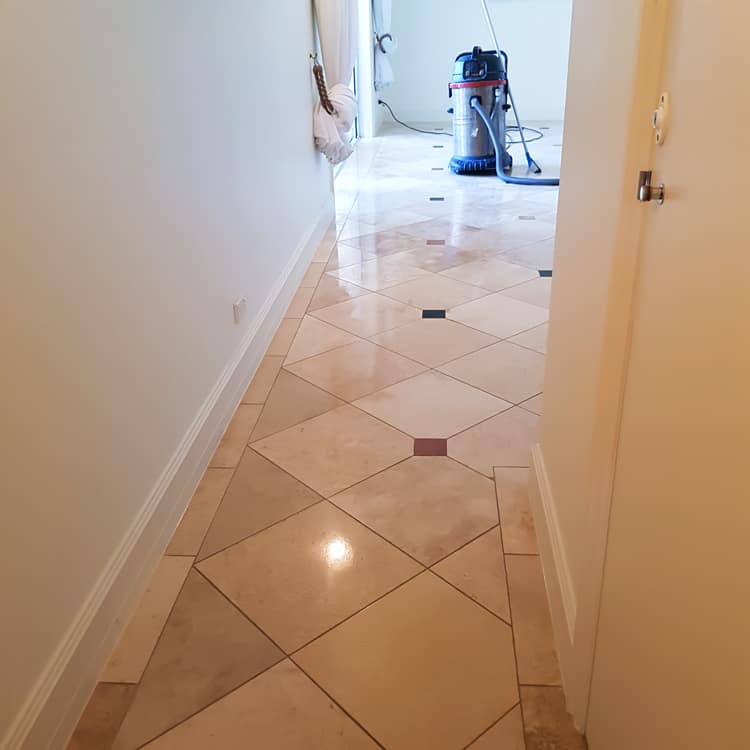 Save The Planet
Stones take million of years to regenerate, and are considered non-renewable natural resources, so preserving them is a better option.
Perfect Finish
Resurfacing stones gives a much better finish than laying a new floor.
Cost Effective
Restoring the stone instead of replacing it will be more than 50% cheaper than a new floor, as well as time-saving and not as messy.
Tailored Stone Restauration Service upon request
Whether you have some scratches in your Travertine floor, stains on your Limestone, or a chipped marble surface, we can repair any types of stone.
If you have an old stone floor eg. Limestone, grinding and polishing it will remove the "old skin" to give place to what look like a new stone floor from honing to high floss finish.
Once your marble floor, or any other stone surface has been restored to a polished or honed finish, sealing is paramount to protect it. Ask Nu Stone Care about tailor made stone maintenance programs.
No job too small, or too big for anything related to stone. If you have any questions, give Patrick a call. Pool tiles
I was using a porous travertine for tile line and coping. Recommended. Professional job. Great communication and quick efficient service. Highly recommend for any work within the scope of Patrick's company.
Tanya Hoddinott ,
Client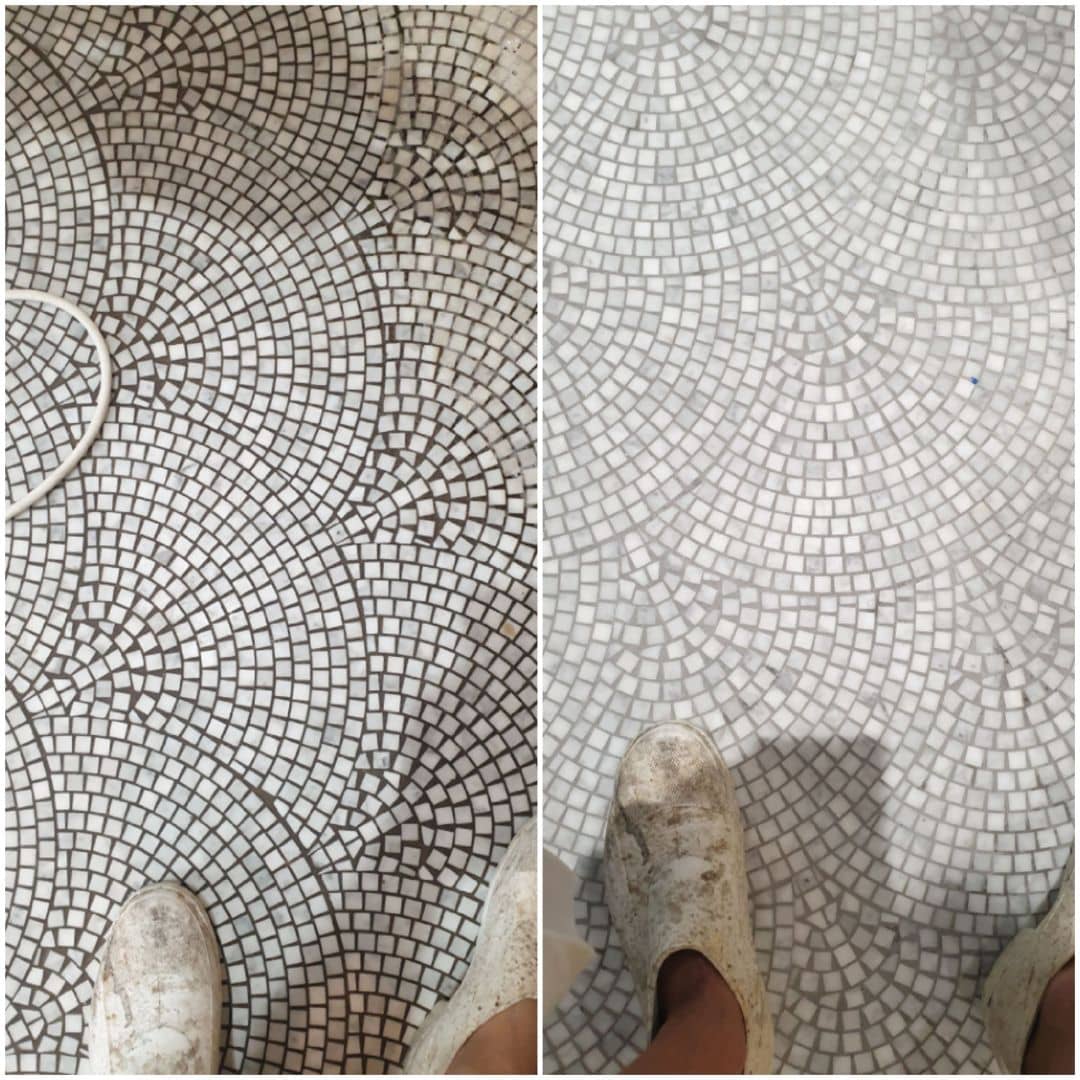 Mosaic marble care and cleaning and tiling
Our beautiful mosaic marble floors get very dirty with everyday traffic. After one phone call Patrick came to see us, and has been there every step of the way, helping us seal the floor and then maintaining its beautiful look and finish. Amazing clean mosaic floor and protection to keep it looking amazing for years to come. Patrick is always reliable, showed up when he said he would, and on top of that he knows his stuff. He has helped us maintain our beautiful mosaics, and always offering his expert advice moving forward. Anytime I've contacted Patrick he has been so reliable, on time, and cares about the looks and finish of each job as well as the up keep. I couldn't recommend Patrick highly enough. We are proud to refer him for the wonderful work he has done so far, and we will continue to work with him in the future.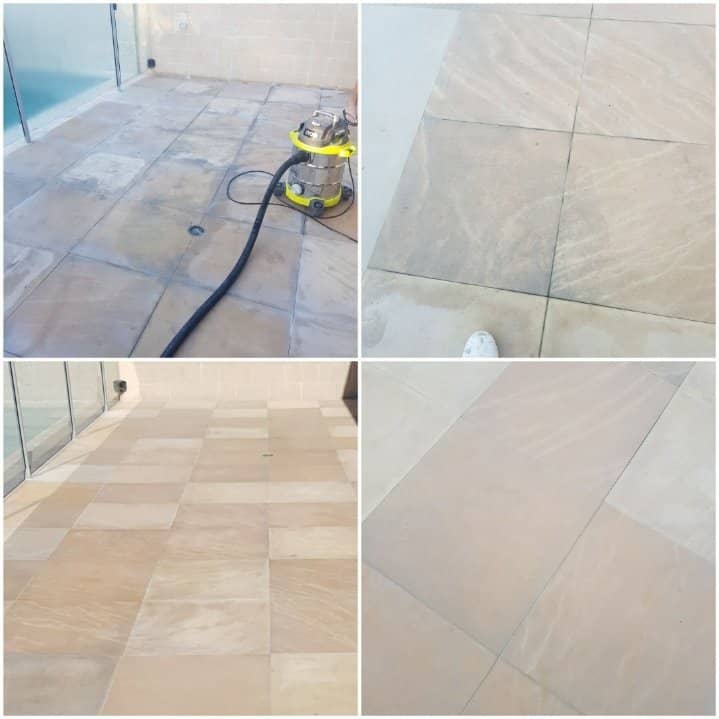 Great result
We had a large pool area paved with sandstone which had grout falling out and the tiles had gone mouldy. We were recommended to use Patrick. The stone tiles were cleaned, old grout removed by machine, new grout installed then tiles were re sealed. It looks fabulous! Yes, Patrick has a lot of knowledge on how to treat and maintain stone. The job was completed in a timely manner and great results.
Malcolm Shand ,
Home owner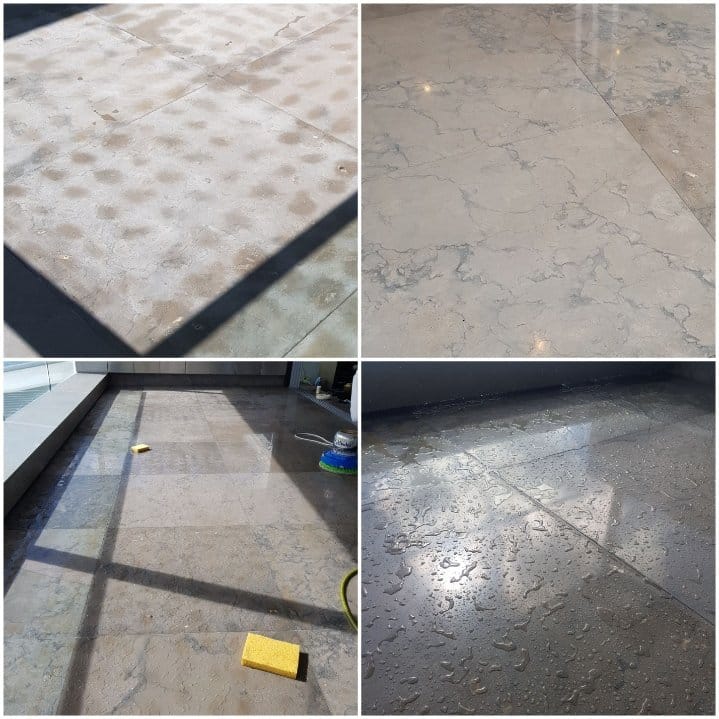 Honest, Reliable and Knowledgeable
. . . Over the past three years we have utilised Patrick for stone work at a number of our businesses premises and in our home. We have always found Patrick to be honest, reliable and knowledgeable and his workmanship and attention to detail is impeccable. If, on the rare occasion, there was an issue Patrick was only too willing to promptly return and rectify the issue. We have not hesitation in recommending Patrick and Nu Stone Care. .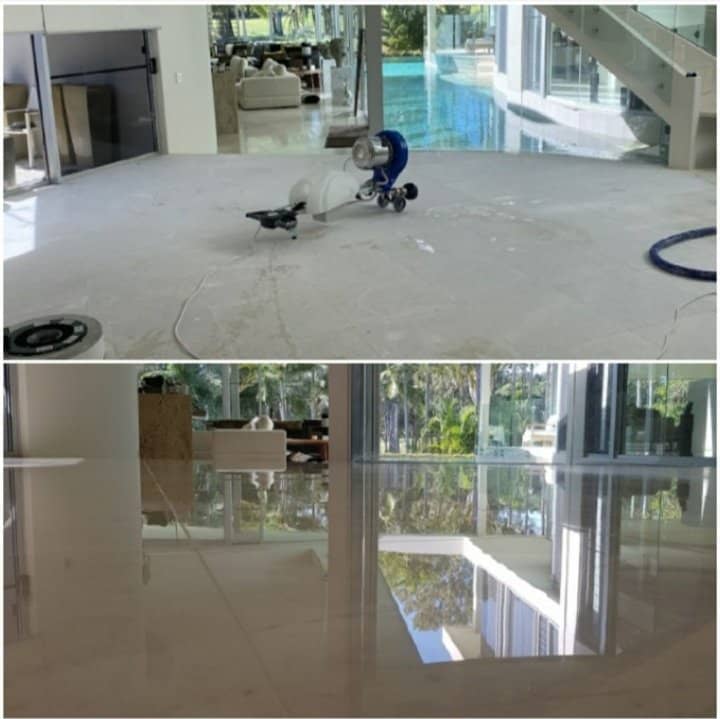 Grateful for fabulous work
We appreciated Patrick's professional approach to cleaning and repairing our internal and external tiles. He went beyond expectations and even made the effort to purchase on our behalf a cleaning instrument to support us in the upkeep of the tiles. We recommend his service with confidence. Waterproofing, repair and clean tiles inside and out. The service offered is of a high standard.
From Noosa to Sunshine Beach Patrick breathes life back into floors and stonework with his business Nu Stone Care. It is the accumulation of an incredible life's work to now be able to restore stone floors to their glory, and show people that stone is something wondrous and majestic, and is modern refinement.
And when cared for, it is spectacular.
Pricing is dependant upon the state of the stone type, size, budget, etc.
---